This is a brief story of how the homeless outreach started

It was the autumn of 2015 when my husband I were approached by a homeless man as we were seated in the garden of a canal-side restaurant waiting for our meals. That moment changed our lives for ever.

We handed him some change, but we knew this moment represented a much wider issue.

Birmingham city centre was becoming a hot-spot for rough sleepers at the time. The problem was not lost on us as many a time we would be approached for change or see people sleeping within doorways and under bridges. Enough was enough. We decided we had to do something about it.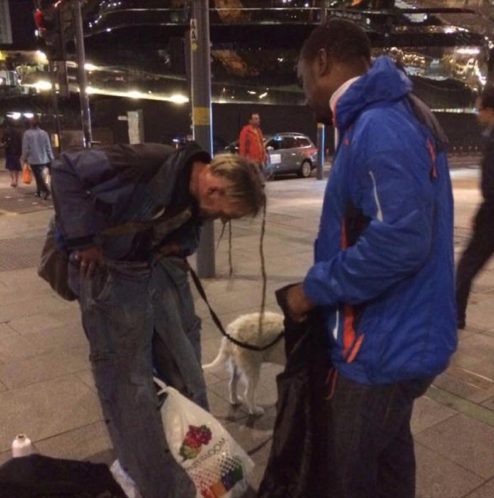 We started off as a married couple with a couple of flasks and a bag full of sandwiches, crisps and chocolate biscuits.

Now we have a team of dedicated volunteers, our food is donated by a number of generous food outlets and there is no measure that can be put on the lives that have been impacted.

Don't wait for anyone to tell you that you are capable, if you see a need that can be filled, I believe you already have what it takes and the right people will come your way.

Do the research, use the resources you already have and get started.

Fast forward 6 years in September, we run a well established foodbank and are a point of contact for the homeless and struggling people within our community. We have seen many transformations but sadly the problem persists.

We are now moving towards housing which is the next natural phase in our mission to get as many people off the streets as possible.

I say all that to shine a light on the problem and to encourage anyone who has ever thought about volunteering or even starting a charity to combat a contentious issue. Go for it, the support will come.