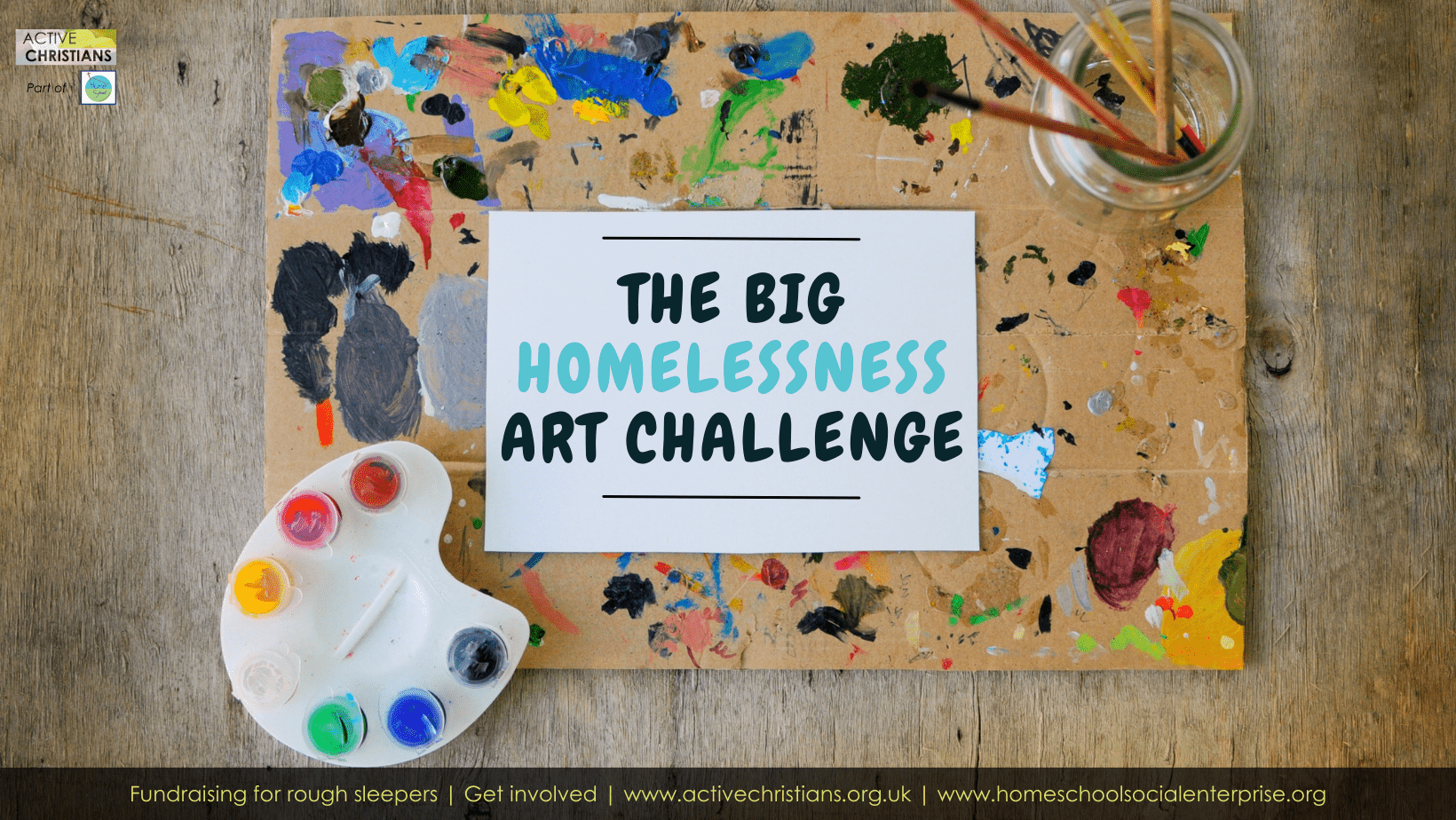 WELCOME to the pre-launch page of The Big Homelessness Art Challenge!
Date of the challenge launch: Sunday 2nd April 2023

The Big Homelessness Art Challenge is an initiative involving YOU the public.
The challenge involves using your creativity for a special cause.
We are raising funds to open up a Wellbeing Centre in the heart of Birmingham to help tackle the rough sleeping crisis.
We aim to raise £100,000 by June 2023

We have created a special way for EVERYONE to get involved in the most FUN way we can think of and all will be revealed on Sunday 2nd April 2023.
But for now, if you would like to learn about our Wellbeing Centre Project click here.
Click here to view our privacy policy before sending. By subscribing you are agreeing to this policy.
Active Christians Ministry: Part of Homeschool Social Enterprise - Charity Number: 1146794
Visit: www.homeschoolsocialenterprise.org
May God bless you and peace be with you.