HOMELESS SERVICES FOR SUPPORT AND ACCOMMODATION IN BIRMINGHAM:
Birmingham Churches Together
Office phone number: 0121 661 4273

Email: enquiries@birminghamchurches.org.uk
Website: http://www.birminghamchurches.org.uk



Business Cost Saver (Universal Credit Advice):
Website: https://businesscostsaver.co.uk/guide-to-benefits/
Crisis Skylight Birmingham
Address: Suite 303, Rhubarb, 25 Heath Mill Lane, Digbeth, Birmingha, B9 4AE

Tel: 0121 348 7950
Email: birmingham@crisis.org.uk
Website:
https://www.crisis.org.uk



Homeless Link (Advice, support and sign-posting)

Website:
https://www.homeless.org.uk/
Love Black Country
Address: Love Black Country, Alpha House, Tipton St, Sedgley, West Midlands, DY3 1HE
Tel: 01902 880000 or 07976 297868
Email: info@loveblackcountry.org.uk

Website: https://loveblackcountry.org


Money Advice Service
Local and national organisations who can assist with debt worry:
Website: https://www.moneyadviceservice.org.uk/en/tools/debt-advice-locator


Guide to ensuring you are claiming the benefits that you are entitled to:
Website: https://www.moneyadviceservice.org.uk/en/articles/make-sure-youre-getting-the-right-entitlements

Budget planner tool:
Website: https://www.moneyadviceservice.org.uk/en/tools/budget-planner


Reachout Network Ministries
Address: City Road Methodist Church 118 City Road Edgbaston, Birmingham B16 0NL
Contact Name: Paul Atkin or Roger Aston
Email: reachoutnetwork@outlook.com
Website: www.facebook.com/Reachout-Network-Ministries-262773837079492/timeline

Salvation Army
Address: St Chad's Queensway, Birmingham, B4 6HH, United Kingdom
Address: 4th Floor, Gateway House, 50-53 High Street, Birmingham, B4 7SY
Tel:
0344 515 1800
Fax: 0344 515 2946
Website:
https://england.shelter.org.uk

St Basils

Website: http://www.stbasils.org.uk/get-help/

Start again
Tel: 0121 604 9637 or 0797 424 1194

Website: http://www.start-again.co.uk/contact/
The Project
Tel: 0121 453 0606

Email: info@theprojectbirmingham.org

Website: http://www.theprojectbirmingham.org/

YMCA
Tel: 0121 477 4644

Website: http://ymcabirmingham.org.uk/contact-us/
---
FOODBANKS IN BIRMINGHAM AND THE BLACK COUNTRY:

Active Christians Foodbank
Address: 49 Manifold Way, Wednesbury, Wes Midlands, WS10 0GB
Contact Name: Pastor Colin Rankine
Tel: 07500416635
Email: activechristians@outlook.com
Website: activechristians.org.uk
Opening hours: Call when service is required.
Wesleyan Holiness Church Foodbank

Address: Wesleyan Holiness Church, Holyhead Road, Handsworth, Birmingham, B21 0AL
Contact Name: Rev Margaret Alexander-Daley (Senior Pastor)
Tel: 0121 507 0734 or 07483137356
Email: secretaryhandswoth@wesleyanchurch.co.uk
Opening hours: Thursdays 1pm to 3pm

---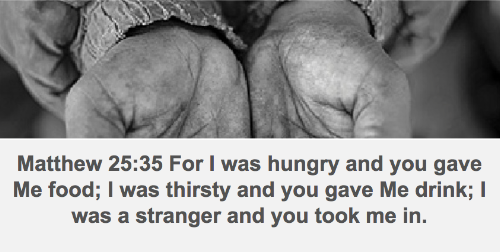 Active Christians in association with Homeschool Social Enterprise. Charity Number: 1146794
May God bless you and peace be with you.